23-12-2015, 18:50
THE CHINESE TRIED TO EXPORT FROM PRIMORYE TO CHINA MORE THAN THREE CENTNER OF BLACK CAVIAR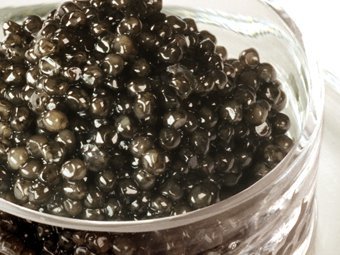 Primorsky Region customs stopped the illegal export of a large party of caviar to China.
In Tuesday the press service of the Ussuri customs said that undeclared delicacy during customs control was found at the customs post Poltavka.
"A total of 634 banks found half a kilo of caviar carefully packaged. The total weight was 317 kg
It was found 634 tins of carefully packaged caviar, weight of one tin is 500 grams. Total weight is 317 kg". The offender was a citizen of the People's Republic of China.
He often passed the border of the Russian Federation, and knows with the rules of the customs legislation very clearly.
Chinese didn't show the permission documents for the goods.
The offender said that he intended to pass the customs control without the customs declaration.
페이스북 페이지에 "팔로우"를 누르시고 빠른 소식을 받아보세요!
사진 출처: "Вести:Приморье" [ www.vestiprim.ru ]