27-10-2016, 17:20
Japanese tourists have enjoyed "The Nutcracker" performance in Mariinsky theater of Primorsky region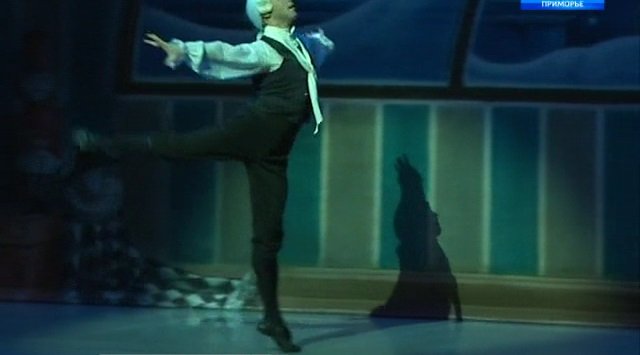 Japanese tourists that have arrived to Vladivostok had a chance to appreciate not only the sights of the city, but also enjoy the high European art. The travelers have visited Mariinsky Theatre of Primorsky region. There were arranged some changes in the program and "The Nutcracker" has been shown to the public.
Shoichi and Mutiko Hitotsuyanagu: "We both are here for the first time. We like Valery Gergiev, we have been in the Mariinsky Theatre in St. Petersburg, and when we found out that there is an filiation of Mariinsky theatre in Primorsky region, we immediately decided to visit Vladivostok and enjoy the performance. "
Artists are sure that the language of classical music and grace of dance will not leave the audience indifferent.
The magic of the ballet completely charmed guests. A survey on performance preferred has been conducted among the Japanese, before their visit to the capital of Primorsky region. "The Nutcracker and the Mouse King" appeared to be a favorite among Japanese guests.
Standing ovation is the main indicator of the fact that the classical performance has reached the hearts of the Japanese people.
페이스북 페이지에 "팔로우"를 누르시고 빠른 소식을 받아보세요!
사진 출처: http://vestiprim.ru/2016/10/21/yaponskie-turisty-pobyvali-na-spektakle-schelkunchik-primorskoy-mariinki.html