16-09-2016, 16:15
Hundreds of Vladivostok students will compete in Dota 2, FIFA and CS at the site of "Dalinfocom" forum.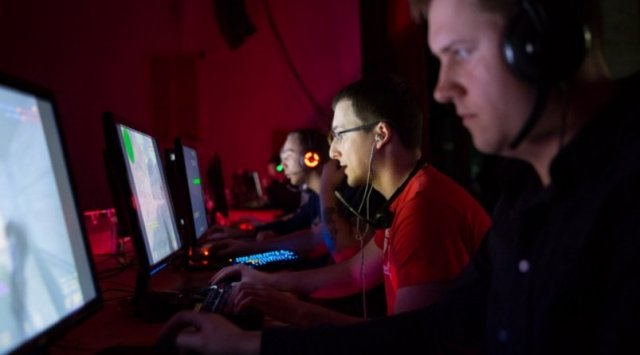 First qualifying games of e-sports tournament will be held on September, 17-18.
According to the information from tournament organizers, e-sports tournament among students' teams, that is being held on the site of the Far Eastern Forum of Information Technologies and Mass Telecommunications ("Dalinfocom"), brought together about 200 participants from five universities of Vladivostok city.
First qualifying games (Dota2, FIFA17 and Countre-Strike: GO) will be held on September, 17-18, the winners will compete in the finals on September, 26-27 - during the main Far Eastern IT-event of the year.
Alexy Yusupov, the head of marketing department of e2e4 says: "Development of e-sports in general and the student community in particular, of course, pleases us. We are pleased to be partners of the event and contribute to the popularization of cyber culture. We wish the participants honest and exciting battles, and invite to our pavilion to assess the possibility of the best up to date VR-solution facility - HTC Vive helmet.
This year tournament is being organized by regional branch of e-sports Federation and "Cyberprogaming" cyber community,which are organizing lots of major events on the territory of Vladivostok city for already more than 5 years, the main of such events is the Sunrise Challenge Festival.
It's worth to remark that on June 7, 2016 Ministry of Sports of Russian Federation has issued the order on inclusion of eSports in the list of official sports of Russian Federation.
"Dalinfocom-2016" will be held in Vladivostok on the territory of the Far Eastern Federal University (FENU) on Russian island on September 26-27.
페이스북 페이지에 "팔로우"를 누르시고 빠른 소식을 받아보세요!
사진 출처: Р Р?Рђ "PrimaMedia" [ www.primamedia.ru ]